In my last post I wrote about why it is important to become familiar with website terms of use when setting out to make money working online.  Starting in this post I'll be taking an in-depth look at the ClickBank affiliate program terms of use that internet marketers agree to when they sign up to ClickBank.
The ClickBank Terms of Use – 9 Different Documents
The first thing that strikes me about the ClickBank affiliate program terms and conditions is that they are very long. Fortunately things are have been organised into one main document, the ClickBank Client Contract, and 8 documents which sit underneath it that cover:
Kind of like a sheriff with eight deputies, in a town called ClickBank.  In this post I'll look at what the Sheriff has to say and look at his Deputies in my next post.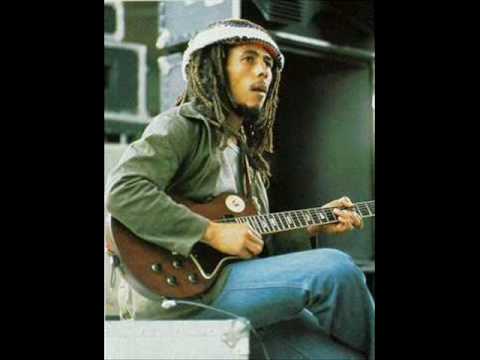 The Sheriff of the ClickBank Affiliate Program
So what are the main things that ClickBank requires us to agree on when sign up to use ClickBank affiliate program?  Well, here is my take on what the ClickBank Client Contract (aka the Sheriff) requires:
We must comply with what the ClickBank Sheriff and his 8 Deputies have to say.
When promoting ClickBank products we must agree:
a) not to promote any different warranties than the ClickBank warranty (unless we get special permission);
b) to comply with everyone's intellectual property (IP) rights;
c) not to fiddle with ClickBank's affiliate program tracking methods;
d) not to mislead anyone;
e) not to offer voucher or refund type incentives to encourage people to buy;
f) that ClickBank can review our ads and demand any changes it wants;
g) to give ClickBank valid contact details; and
h) that ClickBank isn't responsible for what is sold via the ClickBank  affiliate program – the Sheriff and his 8 Deputies only keep the peace, they don't check the merchandise.
If we register to sell our own products then there is a whole bunch of other stuff we agree to.
When sending emails, we must behave ourselves, and engage in no email shenanigans.  This includes
a) and b) only emailing with permission – no spamming;
c) – k) no email or computer trickery; and
l) not sending emails to anyone under 18 years old.
a) ClickBank can

unilaterally

evict us if

it thinks

, or

anyone claims

that we have (i) been doing anything which breaches any sort of  law anywhere in the world, (ii) breached anyone's IP rights, (iii) done anything misleading, (iv) and (v) done anything which is against what the Sheriff and his 8 Deputies have to say.
b) – d) If we get evicted from the ClickBank affiliate program then ClickBank will investigate however it thinks fit and we must cooperate, and if there is a reasonable basis for ClickBank to believe there has been misconduct, then ClickBank can hold on to funds from our ClickBank accounts and use them to pay those affected.
e) In addition to relying on the Sheriff and his 8 Deputies, ClickBank can also call in reinforcements.
f) ClickBank has to let us know if we are being evicted but can evict us immediately. This means   we lose our account and don't get to keep a spare set of keys.
a) We can't use ClickBank's name or images to suggest endorsement from ClickBank, or post photos of ClickBank checks/cheques unless we have permission from ClickBank to do so.
b) ClickBank gives permission to use the ClickBank name: "(i) as a watermark, Internet search engine description, keyword, search term or seeding element with any Internet search engines or keyword-triggered advertising programs; (ii) in metatags or hidden text, or (iii) as a sub domain or second or third level domain name identifier".  But this can be revoked at any time.
c) ClickBank owns ClickBank associated IP.
a) When using the Clickbank affiliate program we may get some of ClickBank's confidential information, which can only be used as the Sheriff and his Deputies say so, or with special permission.  Using this information to compete with ClickBank is a definite no-no.
b) Any information we give to ClickBank is considered not to be confidential, unless it is personally identifiable information.  We agree that ClickBank can do whatever it wants with this information for free.
Export laws are our responsibility, not ClickBank's.
Permits are our responsibility, not ClickBank's.
We promise:
a) our products/ads don't breach any laws; and
b) not to reverse-engineer or hack Clickbank, try to compete with ClickBank.
We agree that where someone sues ClickBank for the way we use ClickBank:
a) we pay the fees for ClickBank's lawyers;
b) ClickBank tells us what is going on; and
c) each time this happens, ClickBank can take up to $5,000 from our ClickBank account.
ClickBank is not responsible for how ClickBank is used or misused.
a) ClickBank is located in Idaho, so Idaho laws apply.
b) On ClickBank the official language is English.
c) While we might like to hang out with ClickBank, we agree that we are not in any sort of  relationship with ClickBank.
d) ClickBank can transfer out any of the benefits and obligations that the Sheriff and his Deputies set, without telling us.
e) Even if some of what the ClickBank Sheriff and his Deputies say is found to be unenforceable, we still have to comply with the rest of what they say.
f) Unless we get permission, then we can't talk about ClickBank, the Sheriff and his Deputies, or say that we do business with ClickBank.  Query whether the license provided by clause 6b) is sufficient permission.
g) What the Sheriff and his Deputies have to say goes when it comes to how we must behave with the ClickBank affiliate program.
h) If we misbehave and the Sheriff doesn't do anything about it, the Sheriff can come and get us next time we misbehave.
i) If someone or something other than Clickbank causes a problem that affects ClickBank, then Clickbank is not responsible for this.
j) We are considered to receive mail from ClickBank the fastest way it might possibly get to us.
k) When the ClickBank Sheriff talks, he likes to use headings.  Just disregard them.
And that is just what the Sheriff has to say about the ClickBank affiliate program.  Not only is it difficult to understand, but it is also dreadfully long.  Fortunately the ClickBank Deputies have much less to say and are much more fun (as deputies usually are).  I'll be checking them out next.
Please leave a comment to let me know if you find this sort of analysis useful, and whether you have any feedback.  It took a bit of time to do the above, so I'd be interested to know whether a) you enjoyed reading it or have a suggestion as to how I could do this better, b) it increased your knowledge of the ClickBank affiliate program terms of use, c) you thought it was too detailed or about right, or d) you didn't get much value out of this post (honesty is appreciated).
© Tom McEwin
AffiliatePlayground.net