In my last post I covered why I want to make money working online. In this post I'll be looking at how I plan to do this using affiliate marketing and where I got the information to start out.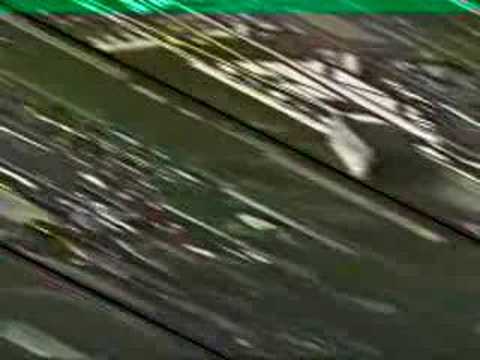 What is Affiliate Marketing?
In a nutshell, affiliate marketing involves promoting other people's products online and getting paid commission for doing so.  It typically involves the visitor clicking on a link provided by the affiliate, which sends the visitor to a merchant's website.  Wikipedia has a more expansive definition, but this is the guts of it.
So why is this the way I want to earn money online?  Well, there are a lot of great things about the concept of affiliate marketing, such as:
ease of start up: an affiliate marketing business can be started with no capital outlay, no product, and no website;
variety: there are tons of products available for budding affiliate marketers to choose from, so there is likely to be something to suit every interest, and plenty of scope for creativity in promoting products; and
portability: it can be done from anywhere around the globe so long as there is an available internet connection.
Taking My First Steps to Make Money Working Online
The first major step that I took to learn how to build an online income was by getting a copy of an ebook called Year of the Affiliate by a guy named Sean Rasmussen. This ebook covers the ins and outs of affiliate marketing and various strategies which can be employed.  It is targeted at beginners, but I expect that even those with a bit of experience with affiliate marketing can learn a thing or two from Sean. I highly recommend it and I expect I'll post a more detailed review of it on this blog at some stage.
One of the things I really appreciated about Year of the Affiliate is that Sean has made the first half available as a free download. The free version introduces all the important ingredients to get started without a website, including where to find affiliate products and how classified ad sites and article marketing can be used to start making affiliate sales.  This is definitely something worthwhile checking out for anyone who might be even the slightest bit curious.
Where to from Here?
The benefits of classified advertising and article marketing go beyond just making initial affiliate sales.  These methods also provide an excellent opportunity to develop one's ability to write convincing advertising copy and become familiar with affiliate programs generally, before moving on to more advanced techniques.
Given this is the case, I've decided to start using classified ad sites and article directories to make my first sales and to show that it is possible to make money working online using the free methods suggested in the public version of the Year of the Affiliate.
In my next few posts, I will be covering off a couple of additional introductory concepts, before following my exploits with classified ad sites and article directories.  This will involve me looking at:
the steps necessary to start posting on these sites;
my interpretation of the dreaded terms of use (to make sure I read and understand them); and
my research regarding writing ad copy and articles.
I look forward to sharing this with you.
© Tom McEwin
AffiliatePlayground.net